9-9-2014
Here are a few photos of some of my latest work. No pretty photos here with guitars on velvet and a few artistically arranged chips of wood! This is what instrument building looks like.
First is the smaller Grand Concert Stella 12, sometimes referred to as the BBQ Bob Stella. Here is the size comparison to the "Leadbelly" Stella.
This is basically a Grand Concert size, although a bit smaller than my Larson style GC. I decided to make the back and
sides of this one in QS white oak. I also decided to add the classic Stella marquetry back strip on this one.
Here is a detail of the top and purfling on the BBQ Bob 12.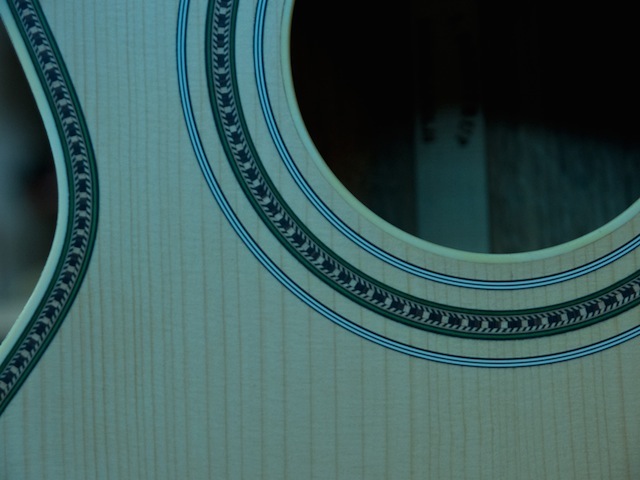 The instrument nearly ready to finish. In the background you can see an F5C mandolin "in the white". I build my year's quota in the winter and finish them when spring rolls in.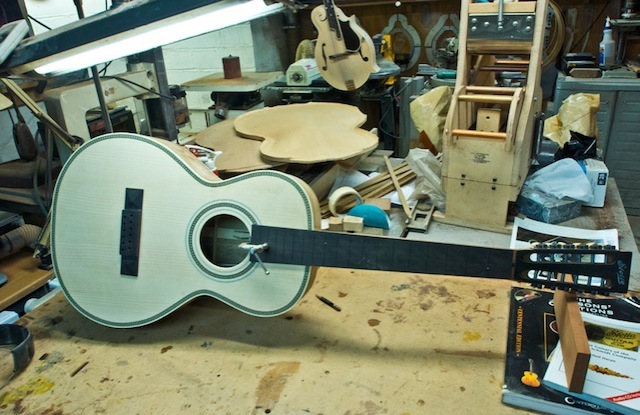 12-1-2014


I have been building a GC-6 white oak and here are a few photos of the instrument. The first is inlaying the rosette. The rings are glued in and sanded, then the middle teflon strip is pulled and center pieces added.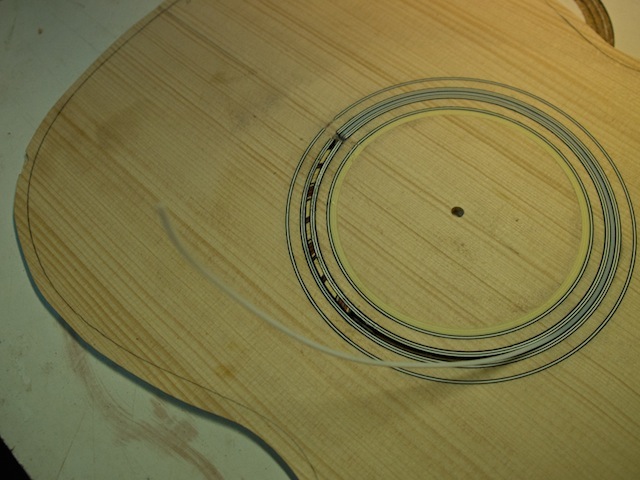 Finished top.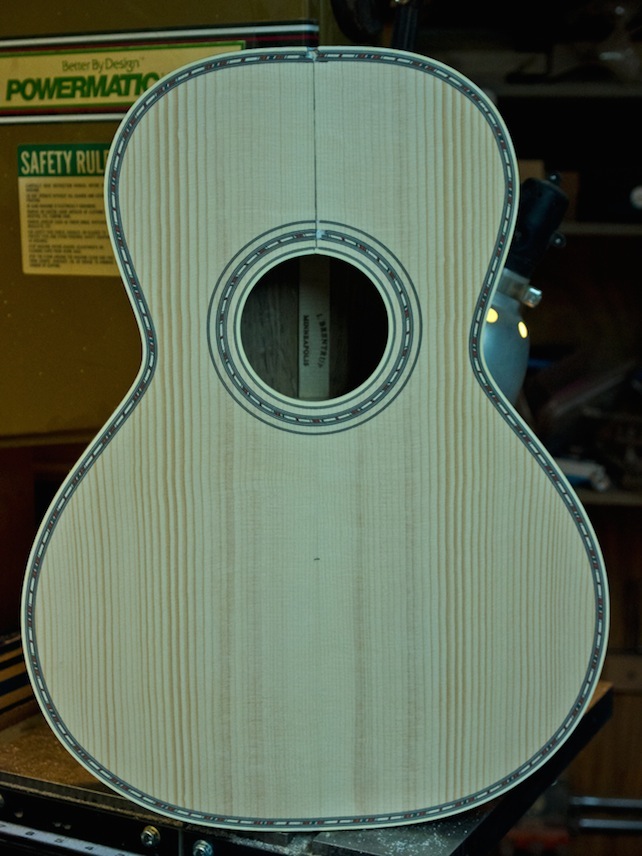 Detail of the finished rosette and purfling. Note the purfling center trim is a double and mirror reverse of the rosette.
"Ray & flake" quarter sawn white oak back with Larson backstrip.